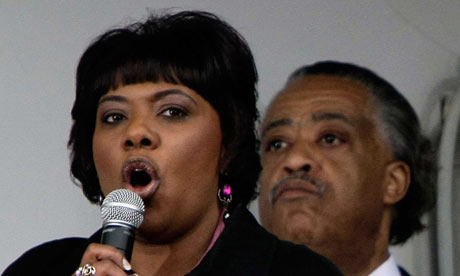 I must commend Rev. Bernice King for stepping up to the plate as the new President of SCLC. Her challenge will be to chart her own course and develop a relationship with the everyday people of America.
Unfortunately, I believe she may very well be trapped in the role of a public image without public support.
If she is willing to do the grass roots organizing throughout America that is necessary, she can be effective. But if she is reduced to preaching, speaking, and televised appearances, she will be ineffective in mobilizing the masses. If the role of charismatic leader is her choice, she will have a difficult time relating to the youth of America, particularly our African American youth who are disenchanted with the status quo. But, if she is willing to take the road less traveled, visiting the local communities of America and "taking it to the streets" she may have a marvelous chance to chart her own course and make her own way.
I pray she choses the latter.